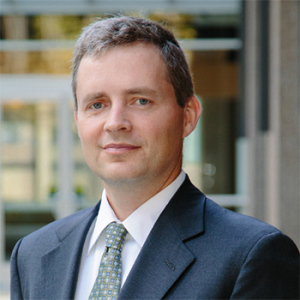 David Hammerstad
Defense Attorney
David Hammerstad is a criminal defense attorney with 18 years experience defending against felony and misdemeanor criminal charges in state and federal courts.  Dave appears regularly in municipal, district, and superior courts across Western Washington, as well as in the Federal District Court for Western Washington.  In 2013 he was named a Rising Star by SuperLawyers magazine, and he has been given the highest rating awarded by the Martindale-Hubbell legal information service based upon reviews from lawyers and judges familiar with Dave's work.  In 2015 Dave was selected as a Top 100 Criminal Defense Trial Lawyer by The National Trial Lawyers.  Dave currently serves on the Washington Association of Criminal Defense Lawyers (WACDL) Board of Governors and has presented to statewide criminal defense conferences on the topics of felony defense, domestic violence defense, search and seizure, and discovery practice.
---
Dave was raised in Oregon, where he won the state championship in cross-examination debate for Lakeridge High School in 1988.  Dave graduated from Stanford University in 1992 with a Bachelor's Degree in Political Science.  In 1993 he moved to Washington D.C. and enrolled in law school at Georgetown University, where he was elected to the Georgetown Law Journal and was a coauthor of the Law Journal's Criminal Procedure Project. While in law school Dave discovered his love of trial work when he volunteered in a clinic representing low-income clients in landlord-tenant and other civil cases, winning his first trial in a car-crash personal injury case.
After Dave graduated magna cum laude from Georgetown he moved to New Hampshire, the "Live Free or Die" state, to work for the nationally renowned New Hampshire Public Defender.  Dave spent five years in New Hampshire handling a variety of misdemeanor, felony, and juvenile cases, earning a reputation as a zealous advocate and skilled trial lawyer.  In 2002 he graduated from the Trial Practice Institute at the National Criminal Defense College in Macon, Georgia.
In 2003 he returned to the Northwest to work as a trial attorney in the felony division of The Defender Association in Seattle.  In addition to handling hundreds of felony cases in King County Superior Court he represented the mentally ill in civil commitment proceedings at Harborview Hospital and defended detainees at McNeil Island against lifelong commitment under Washington's controversial "sexually violent predator" law.  During his time as a public defender Dave took more than fifty cases to jury trial.
Dave opened his private practice in 2011 and regularly appears in state, local, and federal court.